Making Our Own Heroes Book
"Making Our Own Heroes"By Seamus Mullan
Charting 50 years in the development of GAA in Loughmacrory
On Saturday 1st April, Loughmacrory St. Teresa's GFC gaels came together to enjoy an evening of chat, celebration and reflection as the Club's 50:25 Celebrations came to a close with the launch of a major 50 Year History Book.
The book, collated from a mass of interviews and information research over many years by Club President, Seamus Mullan, will be the focal point of an evening that will be talked about by a panel of special guests. At over 480 pages this is a huge historic record for the St. Teresa's club and, in light of hugely significant progress and developments in the past decade comes at a time when the club is experiencing an all-time high across all aspects of club life.
BUY the Book Here: https://www.klubfunder.com/Clubs/Loch_Mhic_Ruairi_Naomh_Treasa_GAA/ShopItems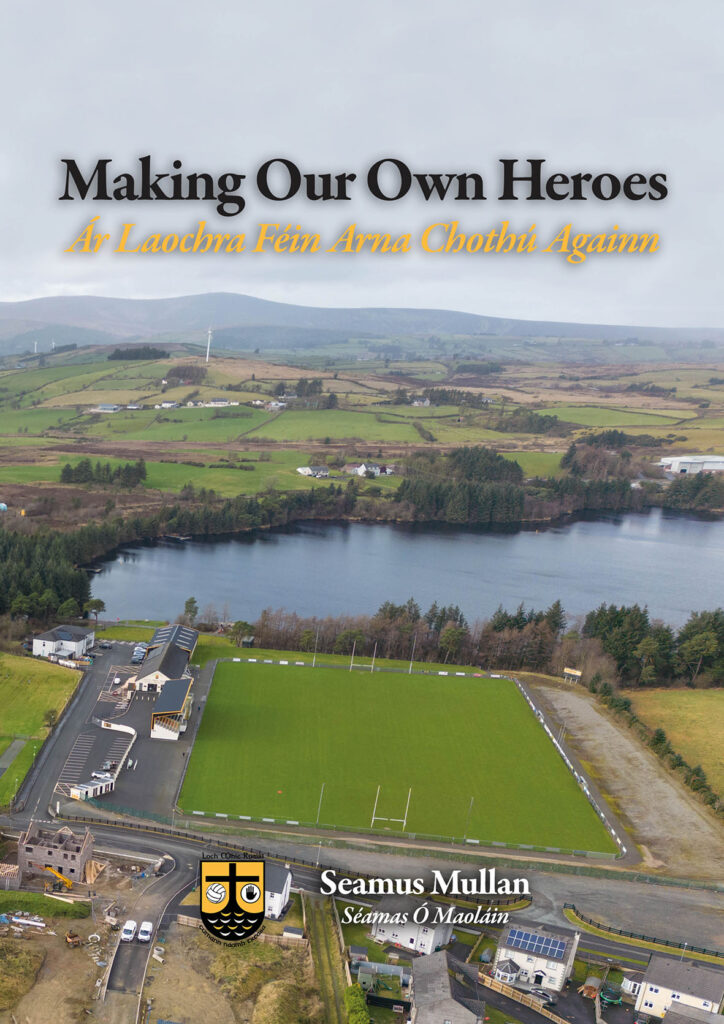 See below to read more about the Book and the Book Launch and Club Chat Show which closed out the fantastic 50:25 Year Celebrations.
There are 5 options for purchasing the book, which costs £30, and these are listed on the Klubfunder Page – link by clicking on the book cover above. The price is dependant on whether you will be collecting your book or based on postage directly to a number of destinations.
The Book will also be available to BUY locally from Monday 3 April (from 5pm) at:
– Jackies Nisa, Loughmacrory OR
– Hughes Eurospar Carrickmore
There will be two opportunities to also come along to the Clubrooms Hall and buy a signed copy of the book with Seamus on the following dates/times:
Saturday 8 April 2023, 12-1.30pm
Thursday 13 April 2023, 7-8pm.